City for all!
Collective city development instead of "concrete-gold" logic: In the heart of Altona, the cooperative fux eG is in the process of developing a collectively run place for culture, education and production. More than 200 people are teaming up to breathe new life into the landmark barracks.
Not only is the rent for flats in Hamburg rising, small businesses and creative artists also struggle to find affordable workspaces. We – people from within the fields of culture, crafts, education, social services, music, dance, design and more – want to oppose this development. We have founded the cooperative fux eG in order to collectively establish an alternative urban development. In early 2015 we purchased Altona's former military barracks "Viktoria-Kaserne" from the city. Since then we have been refurbishing the old building under monument protection guidelines and have opened it up to the neighbourhood as a space to create, work, exhibit, learn and live.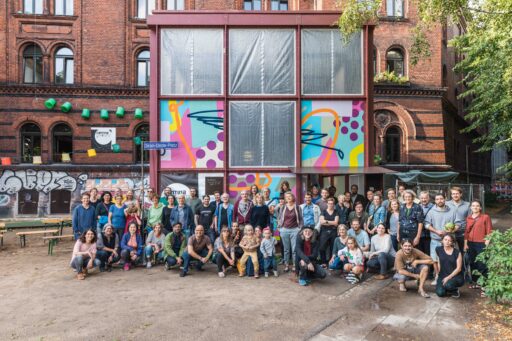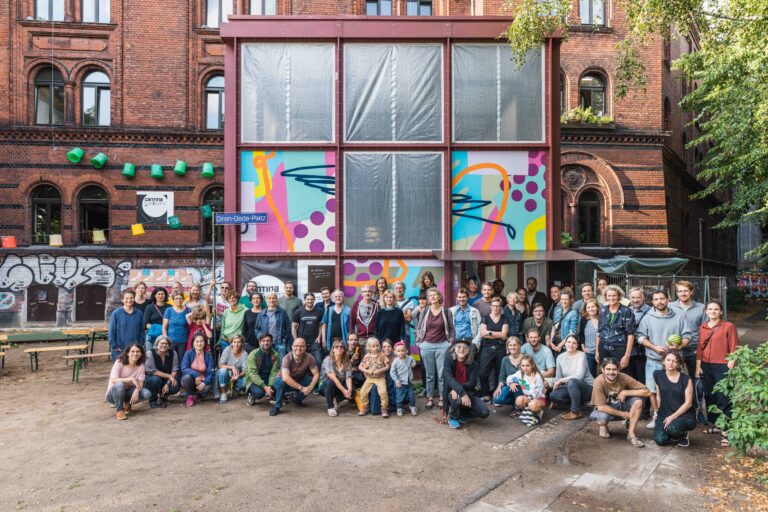 Five good reasons for the project:
1. It is strengthening local structures:
The project creates infrastructure and diversity in the district – with studios, workshops, event and exhibition spaces as well as a canteen and a hostel. It is a meeting place for the neighbourhood and supports, through reasonable rents, interdisciplinary cooperation and a local economy in the heart of the city.
2. It is an investment in vivid urban history:
The landmark barracks have a charged history, serving as a Wilhelminian fortress and police barracks during the Nazi era. This aspect of its urban history is being made available to experience architecturally and opened to the neighbourhood.
3. It is a community project of solidarity:
While elsewhere public ground is being privatised, we're heading in a different direction: instead of another place of high-priced living- or office real estate, the cooperative is securing an affordable place for production, culture and also a space for future generations.
4. A new form of abundance is created:
From the "Free-Shop" to the guesthouse, from alternative assembly and seminar rooms over the food-coop, to the art exhibition: The project creates a collective abundance. We share infrastructure and means in order to cross-finance communal, non-profit spaces and projects.
5. It is a solid investment:
New cooperatives are being checked thoroughly by the German federation of cooperatives, and are therefore regarded as very solid, durable and crisis-proof legal forms.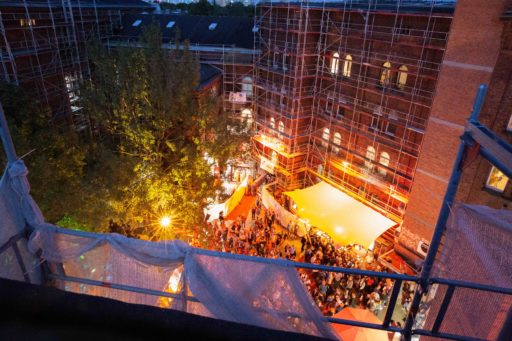 How do I support fux eG?
Donations and investing members are very welcome!
Financing the purchase, refurbishment and reconstruction of the barracks is based on assets of our users, bank loans, assets of investing comrades, public and private subsidies, bonds and direct loans. We are happy to speak with you in more detail (invest@fux-eg.org, +49 40 – 22 86 18 22, Mon-Thu 10 am-3 pm).
Our supporters are updated on a regular basis, invited to exclusive events in the barracks and we look forward to constructive mutual exchange and co-creation.